Annamaria threading up the loom...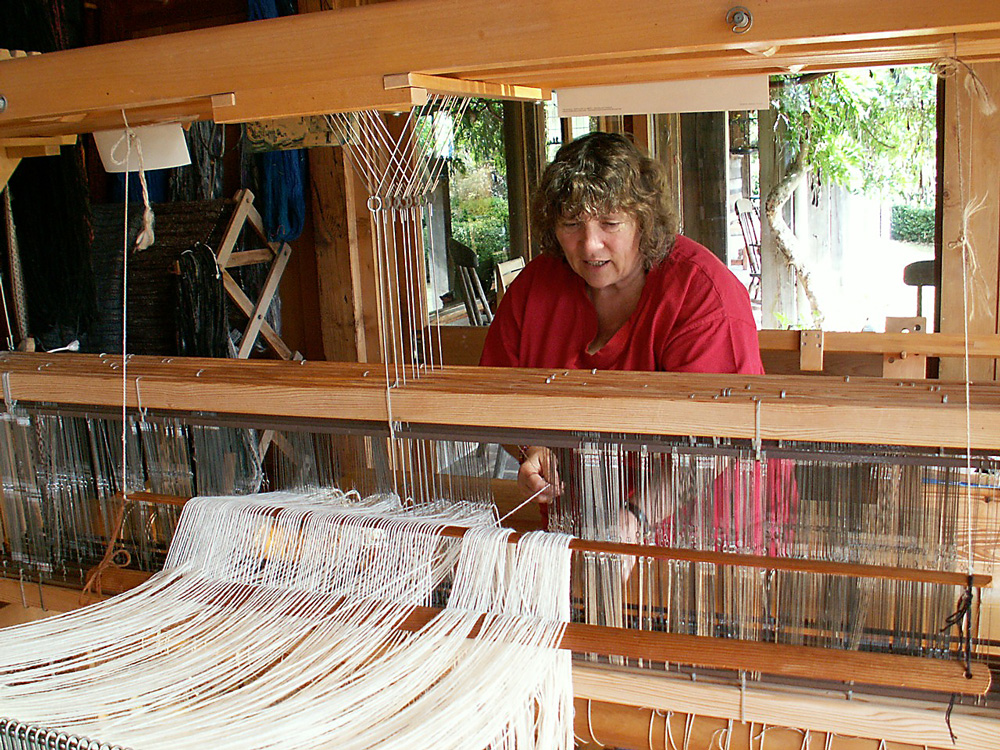 We pride ourselves in using local alpaca and wool fibres. Bob spins them into yarn and I dye and weave them into wraps, throws, scarves and many other items. I also use silk, linens, mohair, bamboo and the occasional dog hair.
Visitors to the studio are always fascinated by the looms and how they work. I make a point to show them.
Weaving takes a lot of time, be it cloth weaving or tapestry. It keeps me engaged and busy. I enjoy having the occasional beginner student and handing down some of my love and passion for the craft.
Bob at his favourite spinning wheel spinning local alpaca...